Star Wars was obviously the theme of our United Way campaign. To that end, many posters (and other pieces of collateral) were created to enhance the experience.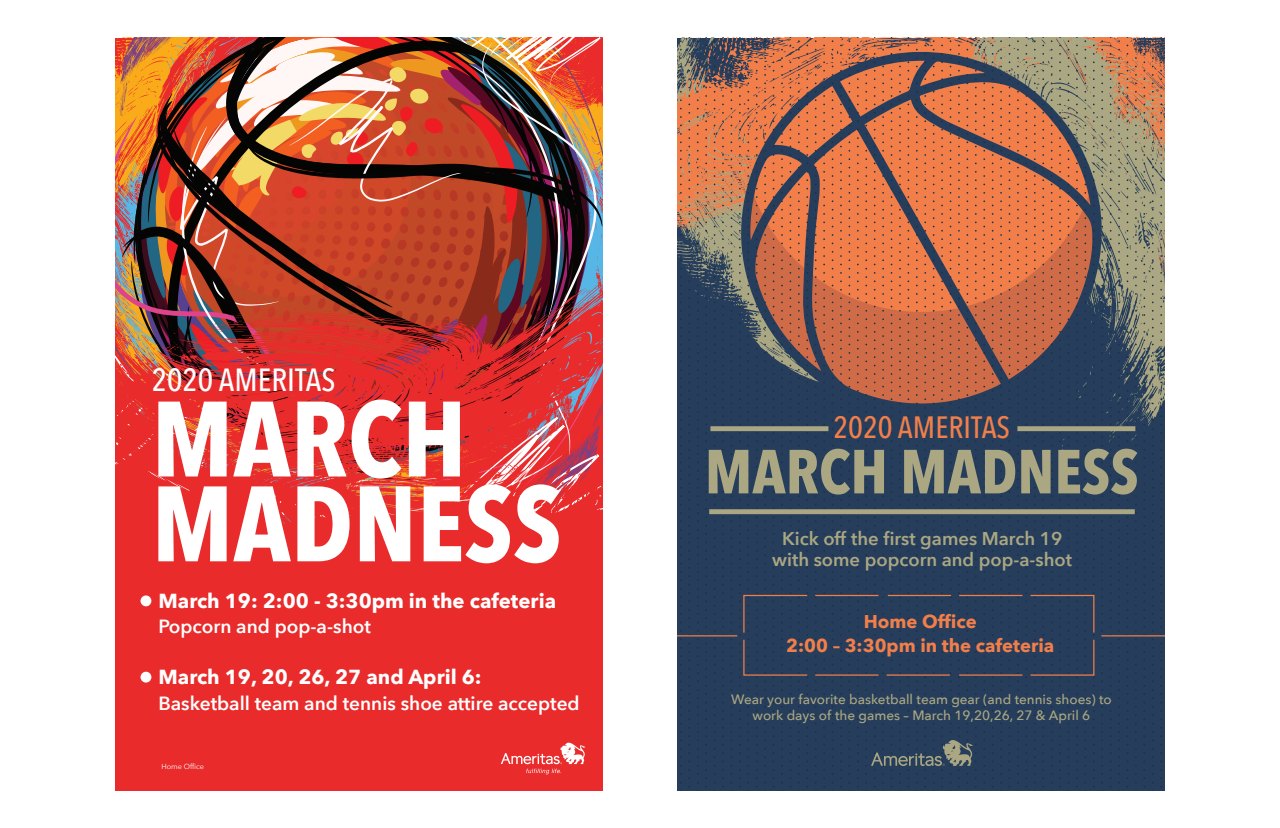 Posters created for March Madness events at Ameritas.
Breaking Bad poster created using Photoshop and Illustrator. Utilizes photo color manipulation, sketch effect, graphic shapes, and quotes from the show.
Batman created using Illustrator Image Trace and the layering of shapes.
Grease poster created using Illustrator and Photoshop.